AFRINIC Fundraising Campaign
As you may be aware, AFRINIC, the Regional Internet Registry (RIR) for Africa, is involved in ongoing litigation in which the plaintiff has successfully sought to have AFRINIC's bank accounts frozen. We previously released a statement about this matter which can be read here: https://www.af-ix.net/news/2021/08/statement-regarding-afrinic-bank-acco...
As we stated in that letter:
AFRINIC has served our region since 2005 through a community-led "bottom-up" process. As the RIR, it manages key technical resources and services that are essential to the development and operation of the critical Internet infrastructure that our members provide. This includes, but is not limited to, the delegation and management of Internet Protocol (IP) addresses; the WHOIS service; and the publication of Reverse DNS zones.

The freezing of AFRINIC's bank accounts prevents it from paying its own staff and operational costs including third party services which include, but are not limited to, data center colocation and Internet bandwidth.

If AFRINIC's bank accounts remain frozen, it could be evicted from third-party data centers, disconnected from the Internet, or otherwise rendered incapable of delivering the services which our members and the regional Internet depend on.

While our members' infrastructure, and the Internet more generally, is engineered to endure brief outages of these services, a protracted outage would have a significant impact on the security and stability of Africa's telecommunications ecosystem as well as the region's short and long term economic, social, and political landscape.
In that light, Af-IX, in collaboration with our partners (listed below) are embarking on a fundraising campaign to help keep AFRINIC's core functions and services running for the next three months. This will help to ensure that AFRINIC can continue to meet its financial obligations including salary payments for its staff who are resolutely working through this difficult period.
We invite you to join us and the community of AFRINIC supporters by donating any amount that you can via the URL below. All money collected will be used to support AFRINIC staff payments and essential third party suppliers.
CLICK HERE TO DONATE: https://www.tespok.co.ke/?page_id=14001
This initiative is supported by the following organizations:
Technology Service Providers of Kenya (TESPOK)

Tanzania ISP Association (TISPA)

Angola ISP Association (AAPSI)

Internet Exchange Point of Nigeria (IXPN)

Uganda Internet Exchange Point (UIXP)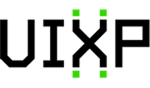 If you have any questions or need any additional information, please feel free to contact us or one of our partners:
tespok@tespok.co.ke | secretariat@tispa.or.tz | secretariado@aapsi.og.ao | info@ixp.net.ng
If you would like to support our effort on Twitter, please use the hashtag #StandWithAFRINIC
Frequently Asked Questions
Why is AFRINIC involved in litigation?
A summary of the situation is available here: https://www.afrinic.net/20210727-ceo-addresses-freezing-of-afrinic-finan...
Why are you doing this?
The Mauritian court's freezing of AFRINIC's bank accounts poses significant risks to both the African and global Internet ecosystem. Establishing a third party fund to support AFRINIC's operations will help to mitigate these risks and ensure that its staff can be paid until its accounts are unfrozen and/or the court process is completed.
Why not use the NRO continuity fund?
The NRO continuity fund is available specifically to ensure registry and PDP support, but AFRINIC provides much more than just the registry and PDP.
Why is AFRINIC not doing this themselves?
AFRINIC has no access to funding that receives directly due to the court order that froze its bank accounts. Although some people and companies are making deposits into the AFRINIC's bank accounts, AFRINIC can not draw on those resources. This is why Af-IX and its partners are collecting funds on AFRINIC's behalf.
Why am I being redirected to a TESPOK website?
TESPOK has kindly agreed to provide the administrative front-end for the payment process. TESPOK has more than 20 years of history serving the regional internet community and Kenya offers a safe environment for the proposed financial transactions to occur.
How will the funds be disbursed?
AFRINIC will submit funding requests to us for all expenses which they deem critical. The requests shall be made via e-mail and shall include the following details:
An attached invoice clearly stating the payee name with clear contact information including their physical address, postal address, and telephone number.
Payee bank account details: Bank Name, Branch, Account Number, IBAN Number, Intermediary Bank (if required), SWIFT code, Sort Code, Routing Number (depending on jurisdiction receiving requirements)
How will you ensure appropriate auditing is in place?
Maintenance of proper books of accounts with records of of all transactions incoming and outgoing
Internal audit checks and controls will be established.
Copies of all transactions related to this fund will be accessible via a report online. We will post details about this as soon as possible.